VINEA discovers new value of information
Discover new value of the information
VINEA pursues and creates a clean vineyard.
2016. 12
Relocated HQ (to 3rd FL, SINSIN Building, Wolpyeong-dong)
2016. 05
Increased Capital
2015. 09
Approved Exclusive R&D Division(by KOITA)
2015. 07
Transferred 'Big data mining technology (which is0 capable for progressive (gradual) data learning from KISTI
2015. 05
Granted Certificate of Trade & Business Code
2015. 04
Verified Direct manufacturing of SME (small & medium sized enterprises)
2015. 03
became an official member of KOSA (Korea S/W Industry Association)
Relocation of HQ (to Biz Incubation Center at Mokwon Univ.)
2015. 01
Registered S/W Business License
Foundation of VINEA
VINEA will do its best effort to increase (add) the teste and flavor to the grape.
Data Biz – Currently, participated in high quality of data management project for Academic Literature information and its management by conducting database management & architecture
· Korea Citation Index(KCI) Analysis– National Research Foundation of Korea
· Academic Essay (Thesis) Database Build & DB Quality Control – KISTI
· Administrative (Operational) Records Database Management System
· E-Journal Subscription Value Service - KISTI
R&D Project – Try the best effort to maintain and secure core Technologies investing in research base for Information System and Management & Scholarship (Academic) Literature.
· Big data mining module & Interface Develpoment– Technology transferred by KISTI
· Facility stability and maintenance service based on Multi-tenant environment supported Linked open-data Cloud base
System Integration – To satisfy with customers' System Integration Requirements through our past experience in Public Institute and Research Agency, based on our various Technical Skill & Power and environments.
· BIC STAR Library Open Contents Collection System – KAIST
· Winguard Cloud Server Platform Development Project – Seong Kwang
· Service for non-profit organization and its operation– Financial Management System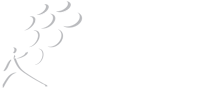 You may ascertain (find out) VINEAN's (executives & staff members) desire for the dream of blissful community
CONTACT US
VINEA Co., Ltd.
(zcode)34127 38, Jukdong-ro 297beon-gil, Yuseong-gu, Daejeon, Republic of Korea
Tel : 042-716-0095 / Fax : 042-716-0096